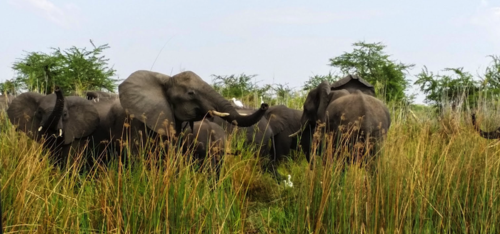 Malawi is a country of 18 million people in the southern part of sub-Saharan Africa.
Malawi is called the warm heart of Africa for its people's friendliness.
People in Malawi depends on agriculture most as their source of income.
Malawi is one of the world's poorest countries; a staggering 70.3% of the population lives on less than $1.90 a day.
The COVID 19 pandemic has added a deadly new dimension to Malawians already numerous and complex public education challenges.
Almost six million school-going children in Malawi have been at home since 23 March 2020 due to the Government of Malawi Coronavirus disease (COVID-19)prevention measures to close schools to prevent the spread of the virus.
With the school closures, students were required to continue learning from home as much as possible.
But this concept has brought in a lot of challenges. Having challenges not being able to understand their studies independently and are unable to receive adequate assistance from parents who don't have much knowledge on the subjects.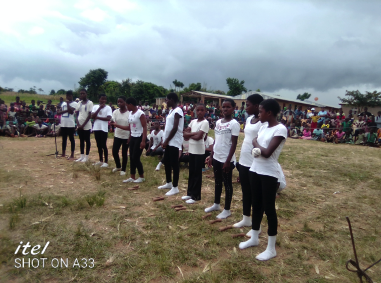 An increase in the number of teenage pregnancies and early marriages for girls, citing an example of Phalombe district whereby more than 5,000 early adolescent pregnancies were reported during March to June 2020 and Mangochi where 7274 teenage pregnancies were reported. According to Youth Services Coordinator for Mangochi, 166 are girls aged 10- 14 years of age.
In addition to that increasing number of Gender-Based Violence cases and child labor amongst the students, more and more students are being physically, mentally, sexually, and economically harassed. Parents have taken advantage to abuse them by assigning chores which are not of their age for they have nothing to do, and stay long at home.
Most of these girls are pregnant within the space of the COVID-19 pandemic.
Furthermore, lack of resources (i.e. smartphones,textbooks, and laptops) hinders the government initiative of online programmes as most students and learners do not have access to online education programmes as most of them can't afford to own and buy these devices.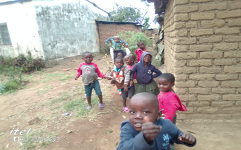 For example, the College of Medicine is a constituency college of the University of Malawi. It suspended online learning due to a lack of resources. Only 470 out of 1400 undergraduate students were active on the Emergency Remote Teaching.
Problems so far suggested are:
lack of gadgets( laptop, tablets, and smartphones);

poor Network to where student dwell; and

the high cost of internet bundles among the challenges.
The solutions to these challenges could be as follows:
To support online education programmes by recruiting volunteer teachers, financing and donating devices( laptops, tablets, and smartphones) to deserving vulnerable students in our universities and secondary schools.

To procure textbooks and other teaching and learning materials to be distributed to those students ner's who are in hard to reach areas.

To recruit home-based teachers who will teach students and learner's in their homes.

To initiate an Adolescent Girls and Young Women project in order to provide capacity building in issues of Sexual Reproductive Health, HIV/AIDS, Life Skills, and Gender-Based Violence.
So far, I intend to roll out a pilot project where online education programmes will be introduced, and those deserving vulnerable students will be enrolled and supported.
Materials Need:
Financial resources for the recruitment process, capacity building, training, communication, transportation, and administrative cost during online programmes and projects.

Donations of gadgets( laptops, tablets, and smartphones).

Textbook donations and other teaching and learning resources.

Procurement of sanitary pads to adolescent girls.

Provision of food to mostly disadvantaged students regardless of COVID-19 who are still in need of food assistance.
In summary, COVID-19 has left most students and learner's in Malawi at a crossroads.
The future for Malawi students' education is at the brink.
If not treading carefully, we will lose a future generation that would be the relied hope to shape Malawi's economic development.
Collective responsibility is needed to achieve a Sustainable Development Goal 4 of Quality education.
Therefore, I appeal to donors, well-wishers globally to assist Malawi students in continuing education through additional means regardless of COVID-19.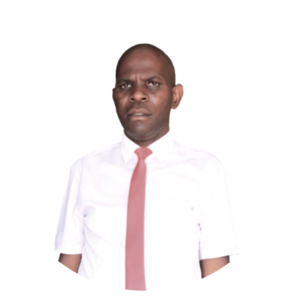 Author: Elijah Sandram
A passionate youth leader and advocate for youth development in Thyolo District, Malawi. A teacher by profession. A volunteer as a Male Champion and Data Collector for Adolescent Girls and Young Women (AGYW) project and Executive Member of Thyolo District Youth Network. A young African Leaders Initiative(YALI) Member, Maohunziro 265 Ambassador, Commonwealth 100 cohort( open leadership program) Inclusive Leadership Program and Sustainable Development Goals Voices(SDGs cohort 1).
Cell: +265881210112/+265999481045.
Email: elijahsandram@gmail.com
Twitter: @ElijahSandram1